E-Souvenirs
Postcards
Send your family or friends an e-postcard, we have some wonderful photos to choose from and you can even select a music file to be sent along with your card.
Click here to open the postcard shop!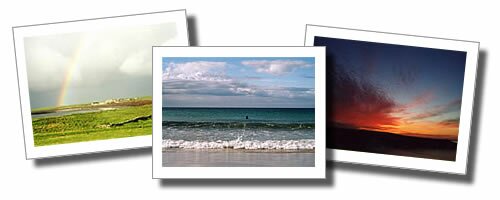 Desktop Wallpapers
The perfect memory of a glorious island visit, download these desktop wallpapers for your computer and be reminded of Sanday all year round!
All photos on postcard pages. © Myra Stockton, Colin Parkinson and Chris Werb
Header photo of Sanday Sunset. © Myra Stockton