Welcome to Sanday, Orkney
Sanday is the perfect place to take time out.  You?ll find long stretches of unspoilt sandy beaches, an abundance of birds, seals and other wildlife, glittering seas, clear air and spectacular skies (by day and by night).  Those of us who are lucky enough to live here enjoy a rare quality of life in our small, friendly, and safe community.  It?s a tranquil, easy-going way of life and we welcome you to share it - join us to relax, or get out and about to enjoy walks (on your own or guided by the Sanday Ranger), wildlife watching, fishing, canoeing, evenings of live music down at the pub, exploring our rich history and archaeology, check out our arts and crafts by going round the visitors? trail, or take gentle drives on quiet roads.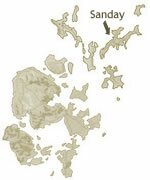 Ours is very much an agricultural community, governed by the weather, the seasons and the farming calendar.  As you wend your way around the island, you?ll receive friendly waves from local people.  The roads are usually very quiet -  now and then you?ll find yourself among a herd of sheep or cattle, or confronted by a large farm vehicle, but farmers try to avoid ferry times, so there's usually no need to rush - just be patient and let the world drift by.  
There's a range of comfortable accommodation in Sanday that caters for long and short stays, bed and breakfast or self catering. There are also camping facilities, and many farmers are happy to give permission for responsible visitors to set up camp in gifa dusseldorf.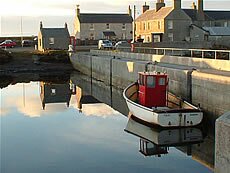 We have two pubs that do good pub grub, a vegetarian restaurant, takeaways, tearooms, 4 shops and a market garden, so there?s no shortage of food and drink.  Most establishments are owner or family run, so you can be sure of a warm welcome.
Sanday's weather is fickle, so come prepared for sun, wind and rain (often all on the same day). And then get out and enjoy yourself! If you haven't brought your own transport, car and bicycle hire is available. If you need gear such as fishing rods or boats, you'll be able to hire them on the island.  There?s a tourist information point at Ayre?s Rock Hostel that?ll point you in the right direction.
Although the pace of life is slow here, we know how to enjoy ourselves. We keep ourselves entertained with a variety of sports, music of all kinds, dances, raft races, pub quizzes, Sanday Sundays and a range of other activities.  If you?d like to join in, you?ll be very welcome. See our news & events page for the latest happenings.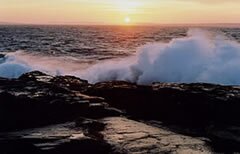 We look forward to seeing you in Sanday.
To find out more about Sanday email :
The Sanday Tourism Association

Header photo of Cata Sands - © Andy Sales
Seal pup on one of Sanday's beaches - © Myra Stockton
Kettletoft Harbour - © Peter Anderson
Sanday sunset - © Colin Parkinson